Posted in
Local Events
@
Mar 8th 2019 12:15pm
- By Administrator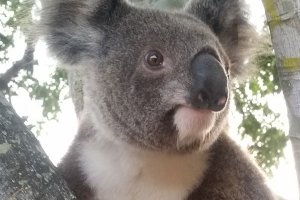 There is so much you can do to help save animals and their natural environment. Learn all about wildlife and find out what you can do to help. Join these insightful and exciting events this May.
Koala Conversations
Learn insights from a panel of experts. Gain an understanding of wildlife rescue and wildlife health. Get to know all about koala ecology.

Different organisations would need to work together to ensure that koalas remain safe. The koalas' future is in their hands. Join the talk and learn all about koala conservation. You can do something to make sure that the koalas remain sustainable in the future.

Attend Koala Conversations on May 9 at Cecile Ryan Centre, Tallebudgera.
Gold Coast Seagrass
The program raises awareness on seagrass populations such as sea turtles and seahorses. The Seagrass Gold Coast program has been working alongside to community to spread awareness about these fascinating marine creatures.

Join the program happening in Wavebreak Island on May 17. The meet up will be at Labrador Boat Ramp near the Grand Hotel.

There are only limited slots so be sure to reserve your slot early. Everyone is welcome to join.

Gold Coast Seagrass will be on 17 May 2019 in Wavebreak Island.
Currumbin Wildlife Hospital's Benefit Under the Stars
Enjoy a fantastic evening and help a good cause as well. Attend the benefit for Currumbin Wildlife Hospital, an animal hospital that he been going strong for thirty years.

Ride the miniature railway and enjoy the Free Flight Bird Show. You may also experience the Wild Skies attraction. See the fascinating wildlife up close and marvel at the diverse creatures.

Dinner will be a treat as well. Dine in the lush outdoor environment. Enjoy a great selection of exquisite wine and other beverages.

There will also be a live and silent auction as well as entertainment. Have a fun night and raise funds for a worthy cause.

The event will be on May 25 at Currumbin Wildlife Sanctuary, Currumbin.

Our Surfers Paradise Family Accommodation is nearby.

Located in Surfers Paradise, our accommodation is close to the favorite tourist spots.

We have a selection of one bedroom and two bedroom apartments for various guests.

To find out, go to https://www.anacapri.com.au/rooms.