Posted in
Local Events
@
Apr 5th 2019 4:42pm
- By Administrator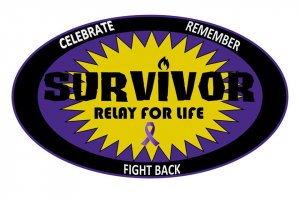 There are lots of sports events to look forward to in the next few months. Whether you're an athlete or a spectator, check out these exciting sports events happening on the Gold Coast this May.
2019 Gold Coast Open
The Gold Coast Open returns this year attracting some of the best surfers in the country and around the world. The top surfers converge at Burleigh Point to enjoy an incredible surfing event. The six-day event lets the best surfers compete with each other for important Qualifying Series points. This is one of the most exciting surfing events in the calendar. Don't miss all the incredible surfing action.

This year, there will be an open Men's and Women's division. Pro Junior Men's and Women's events will also be included. Aside from the exciting surfing competitions, guests can enjoy live bands, yoga sessions and a skateboarding event. Bring your family along and have an excellent time in Burleigh Heads. The Gold Coast Open will be held in Burleigh Heads from May 7 - 12.
Southern Gold Coast Relay For Life
Relay For Life has something for everyone. Live entertainment, tasty food, and a chance to raise funds for an important cause. The event aims to raise funds for research, prevention and support for Cancer Council. It commemorates cancer survivors and saves lives. The funds will provide support services for survivors of this terrible disease. Don't miss this worthwhile event.

Participants are encouraged to follow a dress code or theme. For this year, the theme is "Survivor: Relay For Life". Enjoy the relay and push your limits. Join a team or start one. Take part in this relay event and help in the fight against cancer.

The relay will be at 2137-2205 Gold Coast Highway, Miami QLD on May 11, 2019.

Our Gold Coast Family Apartments are close by.

Our rooms are completely furnished with kitchen and laundry facilities. We also have guest facilities such as a gymnasium for fitness buffs, a swimming pool, and a tennis court. To learn more, go to https://www.anacapri.com.au/rooms.