Posted in
Local Events
@
Jun 8th 2012 10:07am
- By Administrator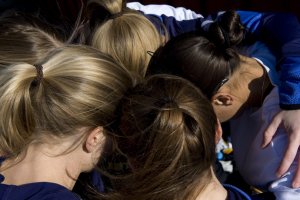 In October, Surfers Paradise will be transformed into a hive of sporting activity, with around 60 professional and amateur netball teams expected to flock to the area for the second annual NetFest event.
The iconic white sands of Surfers beach will form the focus of this year's festival, playing host to the all-important beach netball leg of the competition over 3 days of non-stop sporting action. Last year's inaugural event saw hundreds of netball enthusiasts from all over Australia and New Zealand flock to the region to enjoy the mix of competitive and non-competitive games, socialize with fellow sports fans and make the most of the famous Gold Coast dining and nightlife scene. There have been a few change ups to the lineup this year with the outdoor section of the event now taking place in the beautiful Gold Coast hinterland, just 15 minutes from Surfers Paradise, while the stylish QT Hotel will play host to the nightly social events, including the vibrant first night party.
Anyone 18 or over can get involved and it doesn't matter if you're a complete netball novice, the event is open to people of all skill levels. It's a wonderful excuse to meet like minded new people, improve your skills and party on the world famous Gold Coast!
If you would like to take part, Anacapri apartment accommodation is the ideal base.
To find out more and register, please visit: www.netfest.com.au.