Posted in
Local Events
@
Apr 22nd 2019 12:44pm
- By Administrator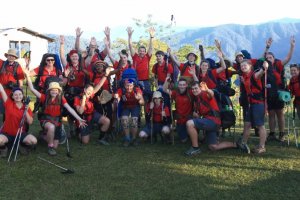 Check out these exciting races and sports events happening in the next few months. Whether you're competing or cheering for your favourite athletes, you won't want to miss these sports events.
The 96 Kilometre Gold Coast Kokoda Challenge
The Gold Coast Kokoda Challenge is happening on July 20 at 1 Somerset Dr, Mudgeeraba QLD 4213. This is the Kokoda Challenge's 15th year. The event promises to be memorable.

The robust course is something to behold. If you're ready to challenge yourself, try this team endurance event that is not for the faint of heart. The course will push you to your limit and help you achieve your personal best.

Imagine 96 kilometres of tracks all the way to the hinterland. You will run and climb all the way to the top.

See what you're made of and push yourself to extraordinary lengths. There is a team registration fee of AUD480 to join as well as a minimum amount of fundraising to let you compete. The fundraising aids the event's charity programs.

The minimum age is 15. A support crew is required to be there for you. Don't miss The Gold Coast Kokoda Challenge on July 20.
Gold Coast 100 Kilometre Supermarathon
Join the supermarathon on the 9th of June at 1 Sports Dr, Runaway Bay QLD 4216. Don't miss Australia's top 100-kilometre race. The course is flat and fast. There are other options. Join the 25 kilometres marathon, the 50 kilometres, 50 miles and the relay.

Head over to the Gold Coast and enjoy this exciting event. Cheer for your top contenders or even compete. The supermarathon promises to stretch your limits and push you to the brink. Our Gold Coast Family Apartments are nearby.

We have rooms that are completely furnished with kitchen facilities and other amenities. For your comfort and enjoyment, we also have guest facilities like a gym, a tennis court and a swimming pool.

Find out more, visit https://www.anacapri.com.au/rooms.