Posted in
Local Events
@
May 7th 2014 8:56pm
- By Administrator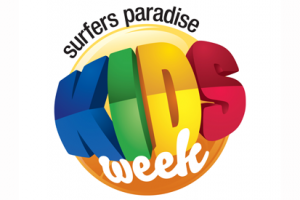 Anacapri Apartments invites you to take your children to a wondrous and fun-filled Surfers Paradise Family Accommodation and make them feel more loved and special.

Beachfront Surfers Paradise has prepared something exceptional for you and your kiddos this coming September 20 (Saturday) to 26 (Friday), 2014. The Kids' Week Festival 2014, a totally festive children's event of the year, is believed to be a week of surprises, treats and blasts for all attendees and participants.

Said to be loaded with lots of activities, games, crafts and things to do, this one-week event will surely be enjoyed by everyone in the family, parents and kids alike. After all, it always feels good to be 'kids again' especially when you are on a holiday break with your little ones.

The event's organisers aim to bring family closer together as they spend quality time, experience great bonding moments, and laugh out loud like little kids. Revealing the child-like attitude in everyone, this week-long leisure both for the kids and for the 'young at heart' intends to capture Surfers Paradise's entertainment precincts and coastal grounds with good laughs, interesting and challenging games, as well as other activities like arts and crafts, special classes and hands-on coaching sessions for the kids like cupcake decorating, balloon twisting, and a lot more.

Admission to Kids' Week Festival 2014 is absolutely free and open for everyone. So, you could take your kids to this one of a kind experience that encourages them to learn and delve into life's simplest pleasures and delightfully go back to basics – going outdoors and meeting new friends.

And after each blissful day at the kids' festival, soak into Anacapri Apartments' heated and wading pools, and relax in our spa while you de-stress and rejuvenate. Or, make the most out of our spectacular guest facilities like tennis courts, gyms and landscaped tropical gardens. Nothing beats a soothing and pampering holiday experience during your Surfers Paradise Family Accommodation after a tiring yet fun-filled day outdoors.

Book any of our towers and townhouses by going to our page http://anacapri.etourism.net.au/ for prompt travel itinerary assistance.
Image Source : Kids' Week Surfers Paradise Festival