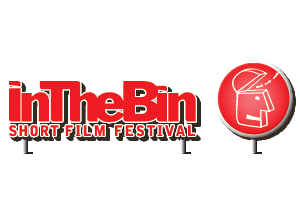 Another wonderful event awaits you in the warm shores of Gold Coast. During the winter season, the vibrant suburb of Surfers Paradise celebrates the annual revelries at Surfers Paradise Festival. The Festival presents an awesome array of events and programs that certainly appeals to every individual who are willing to experience the best of the region. For the film enthusiasts, In the Bin Workshops will be the event that shouldn't be missed.
In the Bin Festival is the countries biggest touring cultural event that provides a venue for professional and novice filmmakers to feature their film making skills. In the Bin was created by film makers for film maker and with each films that becomes a part of In the Bin Festival are presented to a wider paying audience. Aside from touring the country and showcasing brilliantly films, In the Bin also features programs and workshops that will enhance the film making knowledge, abilities and skills of budding film producers and directors.
As part of the events in Surfers Paradise Festival, In the Bin Workshops will take place on 29 June to 1 July 2011 at the Festival Community Gallery, Shop 10 in Circle on Cavill. In the Bin is an interactive workshops that allows participants to discover basic and advanced camera and jib operation, editing on professional systems, proper incorporation of sound and lighting, and making use of a green-screen. Guests at our family apartments in Surfers Paradise who will be participating will be using high tech industry standard cameras, softwares and computers. In the Bin Workshop will teach you how to shoot for effects as well as tracking techniques, picture in picture effects, sound overlays, and croma-key effects as well as using an editing time frame. You'll also learn valuable techniques on how to create sports footage.
At the end of the workshop, participants will be making and presenting their own mini masterpiece at the One Way Street Project. Film makers and guests at our Gold Coast accommodation taking part in the Workshop will have to shoot some footage from several events at Surfers Paradise Festival such as the 'Ride: Surf, Skate, Bike'. The film footage will then be edited at the Workshop facilities.
For bookings at Anacapri Holiday Resort Apartments, please click here.