Posted in
Local Events
@
Oct 23rd 2012 9:56am
- By Administrator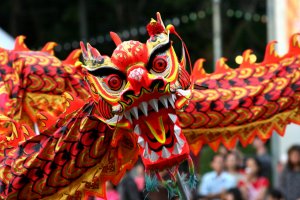 This summer, celebrate the start of 2013 in style when Chinese New Year comes to Surfers Paradise.
To mark the arrival of the Year of the Snake, On January 10 Cavill Mall – located just a stone's throw from Anacapri apartment accommodation- will be hosting a packed day of special events, displays and activities dedicated to all things Chinese. You can sample the exotic and delicate flavours of expertly prepared traditional Chinese, witness the dazzling display of the ancient Dragon and Lion dances and check out a fascinating range of exhibits on Chinese culture.
If like us, you think it all sounds too good to miss, come along and celebrate Chinese New Year - Gold Coast style this January 10!