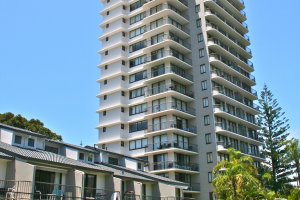 Holidays may seem costly for some, but with a little smart organising and management you can have easily enjoy a great low-cost Gold Coast holiday. Guests visiting our Surfers Paradise apartments can still thoroughly enjoy their Gold Coast getaway even on a shoestring budget. The staff at Anacapri Apartments will give you simple tips on how to plan a budget-friendly vacation.
Create a separate holiday savings account where you can allocate enough money before even planning out details and booking your holiday.
Make a budget plan. Try stick with it don't to go overboard. Your budget should cover all your expenses which includes accommodation, entertainment, food and activities as well as souvenirs if needed.
Try to ask for discounts especially if you're a senior citizen, or have a concession or student card. It doesn't hurt to ask!
List down all the activities that you plan out on doing on your holiday. It is best to make a Tour List as well as Packing List so you won't have to forget anything that you need to do or bring along on your holiday.
Look for holiday packages on the Internet and you'll find complete holiday packages that are much cheaper. From car rentals, tours and airfares, you can choose the best rates and packages that will suit your holiday.
Try to be a little flexible on your holiday. You can travel during the off peak season to get cheaper rates in accommodation and airfares.
Make use of your credit card during emergencies for your safety and convenience. You should remember not to overspend.
Pack medicine on your vacations so you treat simple headaches and allergies as well as maintenance medications.
Engage in free holiday activities such as hiking, sightseeing, swimming or family picnics.
With these simple budget tips from our friendly staff at Anacapri family apartments Surfers Paradise, you'll surely get by and enjoy your Gold Coast holiday even on a tight budget!
For bookings at Anacapri Holiday Resort Apartments, please click here.