Posted in
Local Events
@
Feb 5th 2015 8:32am
- By Administrator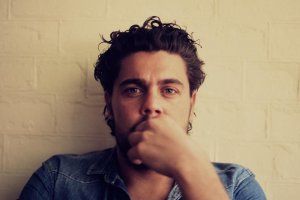 On March 11, 2015, enjoy Dan Sultan – Dirty Ground Tour at The Arts Centre Gold Coast.
Dan Sultan's national Dirty Ground tour takes the ARIA-winning performer back out on the road in intimate solo mode. The tour celebrates the release of his latest EP Dirty Ground, full of sparse and stunning new songs as well as some quieter moments and B-sides from his acclaimed 2014 album Blackbird, that he just won Best Rock Album of The Year for at the ARIAs.
The songs, which showcase Dan's outstanding and unique vocal talent, include co-writes with Australian folk legend Paul Kelly and Damian Dempsey from Something For Kate. The EP was recorded in one day at Melbourne's Way Of The Eagle studios with lauded producer Jan Skubiszewski.
In this intimate solo mode, the sit down shows allow Sultan to showcase his unique talent as not only a singer and songwriter, but a teller of stories. This tour is proudly presented in association with the GO! Foundation, of which Dan is an ambassador. The GO! Foundation aims to assist Indigenous Australian youths achieve their goals through education scholarships.
Tonedeaf & The Go Foundation Presents Dan Sultan Dirty Ground Tour with special guests 'Pierce Brothers'. Tickets cost only $43.70 for adults.
If you are planning to enjoy the show, you may want to book our Surfers Paradise Family Accommodation. Our accommodation is just a few minutes away from The Arts Centre Gold Coast.
We have one bedroom, two bedroom and three bedroom apartments which can accommodate three guests, five guests and eight guests. The apartments all feature Foxtel and air conditioning. We also have two bedroom townhouses. The two bedroom townhouse is fully furnished and complete with everything you will need. The townhouse features a fully equipped kitchen, laundry facilities, Foxtel, air conditioning, a bathroom, ensuite and more. Enjoy a comfortable stay at our apartments and make the most of your holiday.
For booking information, please visit http://anacapri.etourism.net.au
Image Source : Dan Sultan