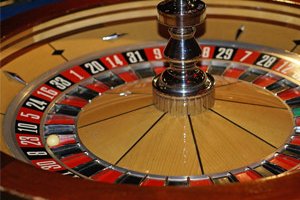 Gold Coast is home to some of the most exciting tourists destinations. Guests visiting Anacapri's lovely Surfers Paradise apartments can get convenient access the world-class theme parks as well as the most breath taking scenery of the Gold Coast beaches. As for holiday makers who want to explore exhilarating cosmopolitan adventures, guests at our Gold Coast accommodation can also make their way to the finest shopping and dining destinations in and around Cavill Avenue.
Aside from fabulous shopping malls and restaurants located nearby Anacapri Holiday Resort Apartments, we invite you to experience an extravagant night out at the famous Jupiters Casino. Take your pick on more than 70 table games at Jupiters Casino that includes Roulette or Baccarat, Texas Hold'em Poker, Sic Bo and Jupiter 21. Guests at our accommodation in Surfers Paradise can also try their luck on gambling machines such as Money Train Hyperlink as well as Spinning Reel.
Gaming night may be quite thrilling for most people especially for newbie casino players so here are a few simple tips you might find useful before going out to the casino:
Limitation is the key - no matter how much big or small your gambling funds maybe, remember to set a limit on how much you will spend on gaming. Moreover you should stick to it no matter good your winning or losing streak is. We often advise our guests at our apartments in Surfers Paradise to avoid spending more than your gambling budget.
Know the game - before deciding on which game you might want to play, always remember to know the rules of the game. You'll get the upper hand if you have sufficient knowledge and good technique in playing the game. However, it is best to ask for clarifications from the dealer if in case you get rattled at any point in the game.
Money matters - try to be attentive when you are inside the casino. Always be cautious when handling money in public. It is also best to secure your cash at the Casino's cashier so you don't need to worry about your cash getting stolen or having it misplaced. Don't forget to withdraw your money from the cashier before leaving the casino.
Avoid overconfidence - avoid being cocky especially when you're on a winning streak. Always remember to never let your emotions get in the way when playing. Try to be level headed and make smart moves in order to keep you at the top of your game.
Steady not heady - too much alcohol consumption will definitely change your thought process thus lessen your chances of winning. Giving free drinks while playing is also a strategy of most casinos to make you spend more money for gambling especially when your unwisely gambling under the influence. If you want to earn more winnings remember that you need to play with a clear head.
For bookings at Anacapri Holiday Resort Apartments, please click here.