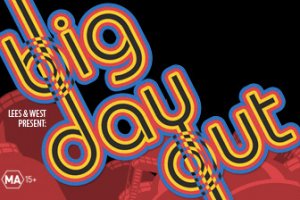 It's that rocking time of the year again, as the Gold Coast and Anacapri Holiday Resort Apartments graciously invite everyone to take part in all the excitement at Big Day Out 2011. On 23 January 2011, get ready as Gold Coast Parklands light up as the brightest and biggest local and international musicians set the stage ablaze with electrifying performances at the Big Day Out.
It all started in the summer of 1992 with just a handful of brilliant musicians were lined up to perform at the first ever Big Day Out festival in Sydney. Among the performers to grace the stage in Hordern Pavilion were Nirvana and Violent Femmes. The festival's debut proved to be an enormous success and has therefore prompted the festival to spread out in different cities such as Perth, Adelaide, and Melbourne in 1993 while the Gold Coast and Auckland was included later on in 1994.
As one of the "must see" events of the season, our holiday makers at the superb family apartments Surfers Paradise can look forward to yet another exciting summer festival as Big Day Out will be headlined by the progressive heavy metal band Tool. The Big Day Out 2011 will also showcase mind blowing performances from Iggy and the Stooges, Rammstein, Wolfmother, John Butler Trio, Grinderman, SIA, Deftones, Lupe Fiasco, The Black Keys, Birds of Tokyo, Primal Scream - Screamadelica Live, Angus and Julia Stone, Booka Shade (DJ set), Andrew W.K., Gyroscope, Kid Kenobi, Anna Lunoe, The Greenhornes, The Vines and many more.
After an exhaustingly eventful day at the Big Day Out festival, holiday makers at our premium Surfers Paradise apartments can always look forward to a soothing down time at the cosy and spacious Anacapri Holiday Resort Apartments.
For bookings at Anacapri Holiday Resort Apartments, please click here.