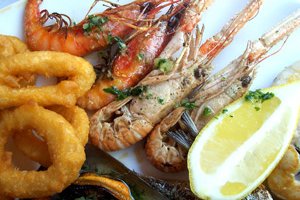 Christmas season is the best time for holiday bonding moments with the family. Our cosy Surfers Paradise apartments welcomes Christmas vacationers at the magnificent sun-drenched shores of the Gold Coast. We at Anacapri Holiday Resort Apartments encourage everyone to share Yuletide happiness with your loved ones and family by taking them to a wonderful Christmas feast at the Gold Coast.
Take your pick on some of the best and most innovative restaurants in Gold Coast:
Lagoon Restaurant
Families will surely enjoy the multi award winning dishes of Lagoon Restaurant. A mere short drive from our premium family apartments in Surfers Paradise, Lagoon Restaurant has been famous for their mouth-watering seafood buffet which features crabs, smoked salmon, red claw crayfish, oysters and fresh tiger prawns. The restaurant has also prepared a special Christmas menu for diners who wish to spurge on a scrumptious holiday banquet with their families. Click here for more info.
Verve Restaurant and Café Bar
Have your fill of the most delectable cuisines served at the Verve Restaurant and Café. Delight your taste buds with their flavourful 4 course Christmas Day Lunch menu that includes Duck Rillette (petit brioche, cranberries, consommé jelly), Tiger Prawns (csabi, dumplings, prawn bisque sauce, wakame), Whole Spatchcock (stuffed with white truffle and quinoa, fennel bulb puree, summer vegetable melange, ju gras), and a delicious dessert of Dark Chocolate and Frangelico Tart (hazelnut chocolate crust, cherries, flowers). Click here for more info.
Room 81
Located just minutes away from our elegant Surfers Paradise accommodation, you'll find the award-winning restaurant and bar of Room 81. Room 81 boasts of their savoury modern Australian dishes, and for Christmas they have put together a superb menu which consists of Prawn (king prawn cannelloni, mussel and baby vegetable fricassee, champagne foam), Duck (pistachio crusted duck pate, madeira jelly, brioche, mustard Chirstmas fruits), Pork (honey glazed pork cutlet, confit pork belly, roasted parsnips, sage and onion stuffing, cinnamon jus), Cherry (cherry pannacotta, coconut jelly, kirsch granita) for dessert. Click here for more info.
Anacapri Holiday Resort Apartments
Our Gold Coast accommodation is also complete and fully equipped with modern kitchen facilities that enables our guests to cook up their Christmas specialties such as fresh seafood, barbecued steak and chicken, and Pavlova. You can also take to the beach and set up a unique family Christmas feast at the spectacular shores of Gold Coast.
For bookings at Anacapri Holiday Resort Apartments, please click here.