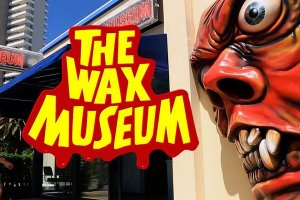 Looking for places on the Gold Coast to visit with the whole family? How about a museum? Whether it's a historical museum or one that houses bizarre objects, museums give people a glimpse of the past which is quite fascinating. Plus, it is also a great opportunity to discover and learn something new.

So, are you ready to head to the beautiful Gold Coast?

First, you need to arrange your Gold Coast family apartments and Surfers Paradise has the perfect place. Anacapri Apartments has a selection of fully self-contained one-bedroom, two- bedroom and three-bedroom apartments. All these have private balconies that feature wonderful ocean, mountain or river views.

That's not all! Anacapri Apartments has a pool, spa, tennis court, onsite gym and easy access to several attractions. There are the Surfers Paradise beach, world-class theme parks, dining and shopping destinations at Cavill Avenue and there are three museums near us namely:
Gold Coast Historical Society Museum
Formed in 1972, this heritage-listed ground feature displays that depict early histories such as buildings and cottages. Yes, there are several of these in the museum site and that includes the John Elliot Building and its Extension houses. Here you will see rare Aboriginal artifacts, photographs and other iconic items.

There are also clothing exhibits which showcase fashion during the 1900s including Australian fashion designer Paula Stafford's Bikini styles. Besides these, the Gold Coast Historical Society Museum has a beautiful garden that has Quinine trees, ancient Ribbonwood and some remains of the littoral rainforest.

The Gold Coast Historical Society Museum is located at 8 Elliott Street, Surfers Paradise. Opening hours are as follows: Sunday from 10 AM to 3 PM and Tuesday and Wednesday from 10 AM to 1 PM.
Gold Coast Wax Museum
Would you like to see the largest collection of authentic wax figures in the region? Established in 1968, the Gold Coast Wax Museum has a vast collection which is constantly updated. But you will surely see notable historical figures as well as famous people who made a mark on various industries. In addition, the museums house a Chamber of Horrors as well as dioramas and full-size replicas of the Crown Jewels.

The Gold Coast Wax Museum is located at 56 Ferny Avenue Gold Coast Highway Surfers Paradise. They are open daily from 10 AM to 6 PM.
Ripley's Believe It or Not! Odditorium
Everyone knows that Ripley's Believe It or Not! is the home of unbelievable exhibits. If you're curious about those things, then you will enjoy exploring the bizarre, mysterious, and weird. There are 15 themed galleries to explore as well as hands-on interactions to experience. Touring the Ripley's Believe It or Not! Odditorium takes an hour and a half. But if you want to stay a bit longer to take photos, you may do so.

Ripley's Believe It or Not! is located at Cavill Mall Surfers Paradise. They are open daily from 9 AM with the last admission at 9 PM.

What are you waiting for? Schedule your trip and book your family apartments Surfers Paradise today!